Erui won the titles of National Industrial E-Commerce Operational Situation Monitoring Index Enterprise and 2018 China Industrial E-Commerce Innovation Case Enterprise at the China Industrial E-Commerce Conference in 2018.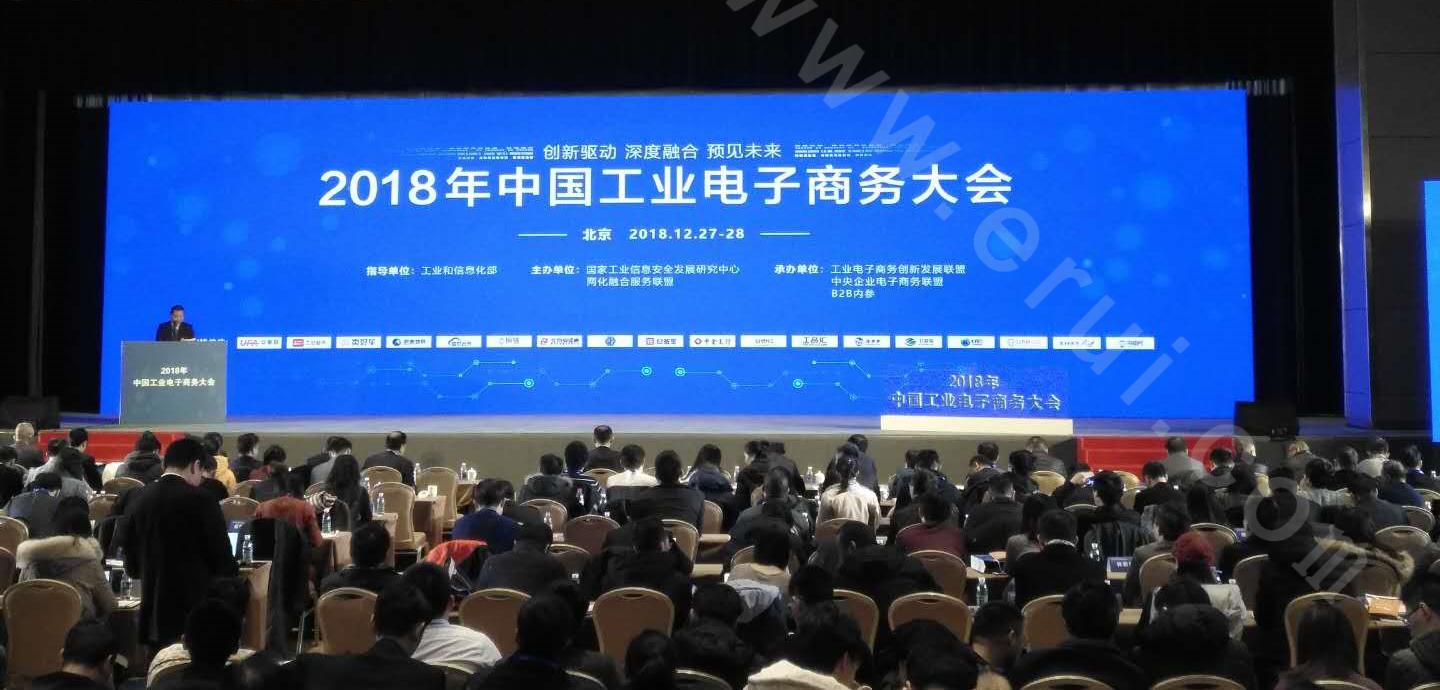 Thousands of industrial e-commerce star companies participated in the summit and shared the "100 billion" level industry event. In order to further promote the development of industrial e-commerce, it is necessary to popularize the advanced models and best practices of the current industrial e-commerce platforms in China. The National Industrial Information Security Development Research Center initiated the National Industrial E-Commerce Operational Situation Monitoring Index Enterprise Selection Campaign and the "2018 China Industrial E-Commerce Innovation Case Enterprise" selection process. Erui finally won the title of National Industrial E-Commerce Operational Situation Monitoring Index Enterprise, together with well-known central and state-owned enterprises platforms, potential highly-valued unicorn enterprises and other companies. At the same time, 42 platform enterprises including Erui were selected as 2018 China Industrial E-Commerce Innovation Case Enterprises.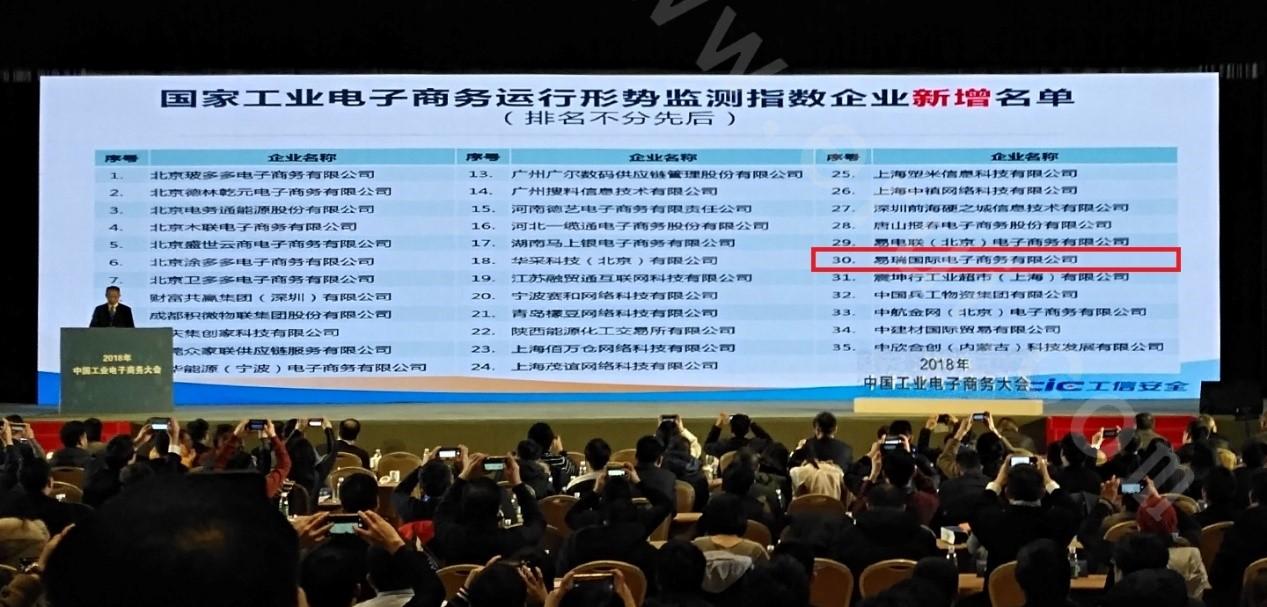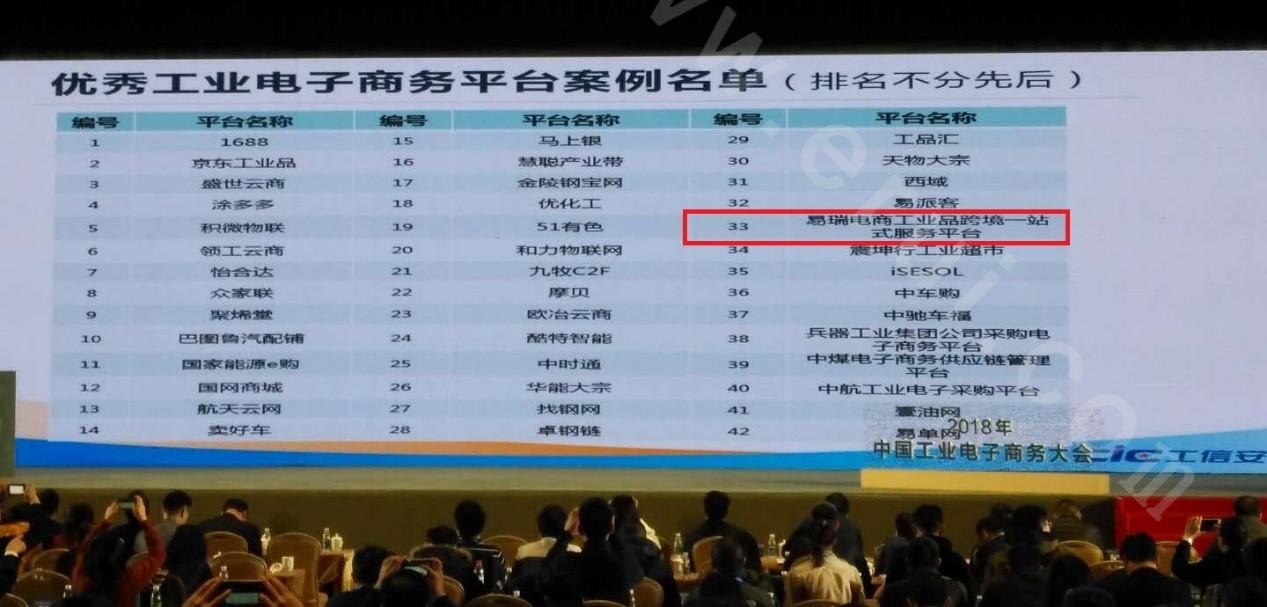 Erui International E-Commerce Co., Ltd. is located in Dongying City, Shandong Province, the location of Shengli Oilfield, the second largest oilfield in China. It was established in 2016 as the first industrial cross-border one-stop procurement service platform for oil and gas energy in China. With the mission of efficient supply chain in the field of oil and gas energy, Erui focuses on spare parts, consumables, tools, production materials, general equipment and other categories in the field of oil and gas energy, and gradually extends to industrial products in the fields of electric power, mining and new energy to integrate high-quality global supply chain resources.
Erui is committed to building a new online trading platform that upgrades and innovates traditional trade through the application of e-commerce and other information technology applications and modern logistics systems. It is a combination of information, technology, capital and logistics. This model effectively links financial institutions, suppliers, and purchasers, breaks the boundaries of time and space, to realize the optimal allocation of resources under the support of the information platform.

Erui insists on taking users as the center, remolding new models, expanding new channels, developing independent product lines, opening up the upper and lower supply chains, achieving market segmentation and multi-channel sales, and enhancing competitiveness. Now Erui has gathered more than 2,000 high-quality suppliers both at home and abroad, covering 27 major categories of products, with more than 250,000 kinds of products, to set up 7 core basic functional modules, which includes digital procurement of industrial products covering oil and gas energy, warehousing logistics, quality assurance system, global oil and gas energy industry big data, on-site Installation and after-sales service, talent and technical support services, and financial services. Erui carries out "X" precise personalized services for customer requirements, and builds "1+7+X" service mode.

With a strong online system, Erui has completed the development of 16 modules and 60 major functions. Customers can realize one-stop experience of online product search, order inquiry, quick quotation, product inquiry, customized service, credit application, spot warehouse trading, local currency settlement, whole industrial chain solution and after-sales service through the mall on PC terminal. At the same time, integrating portal and mall functions, Erui creates an intelligent APP, which integrates procurement and sales to improve the user experience.
In 2016 and 2017, Erui was recognized as the main body of provincial new foreign trade commercial form for two consecutive years by the Department of Commerce of Shandong Province, and it was also recognized as the Comprehensive Service Platform of Cross-Border E-Commerce in Shandong Province. Overseas warehouses of Erui in Dubai, Colombia, Indonesia and Kenya are respectively identified as Cross-Border E-Commerce Public Overseas Warehouses in Shandong Province". In July 2017, Erui became the national pilot unit of China's foreign trade new business forms and new models of SINOSURE, and built bilateral strategic cooperative partnership.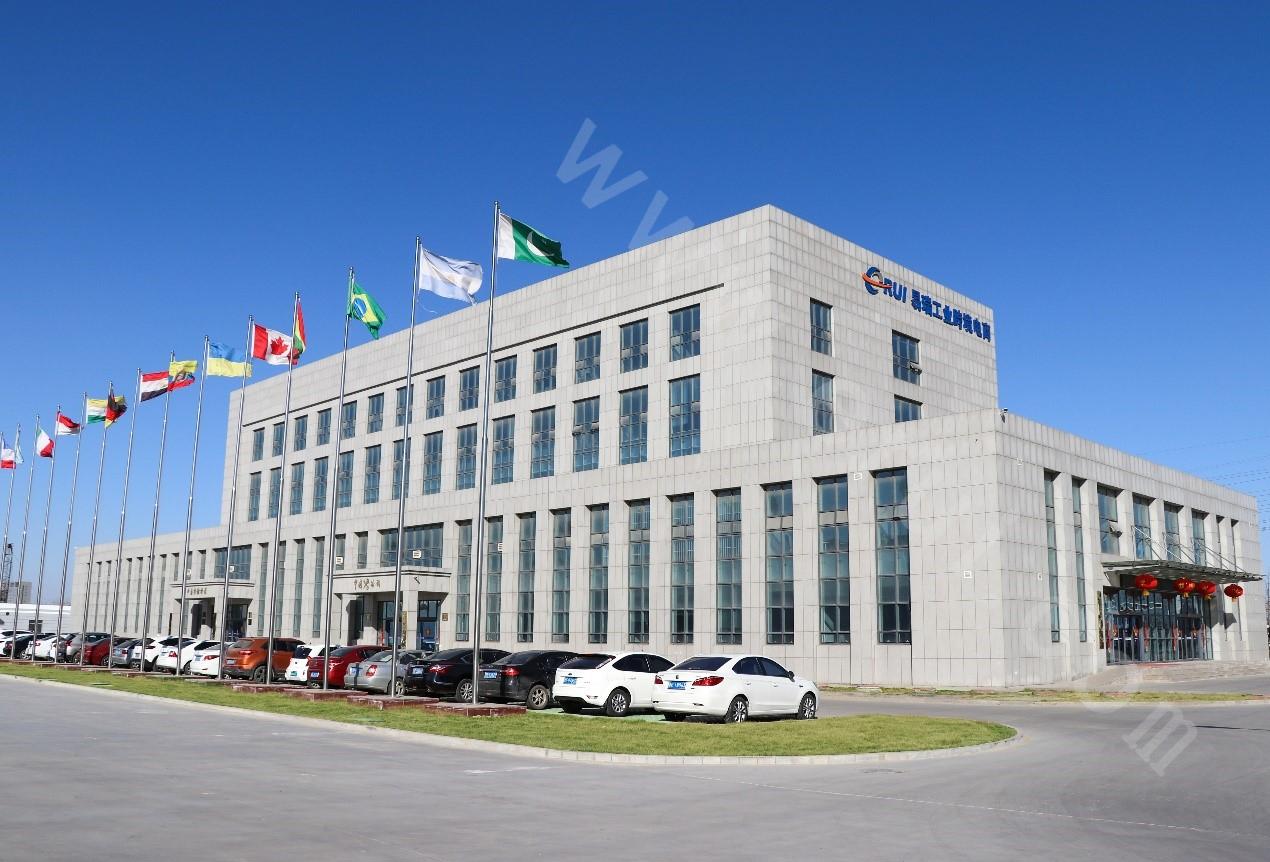 As an excellent e-commerce platform in Shandong province, Erui will continue to summarize experience, improve its service level and quality, expand the platform influence, further demonstrate and promote its role, promote the interactive development of e-commerce and the real economy, and make its due contribution to the transformation and upgrading of traditional industries of Shandong Province. In the future, Erui will continue to accelerate the pace of the overseas markets, aiming at solving the comprehensive procurement services of the whole industrial chain in the oil and gas industry, and continuously build a whole industrial chain ecosystem in the oil and gas field.